Getting Connected with IOT
Streamed live on 04/01/2017 5:00 pm
After Cloud Computing and Big Data, the next generation of internet is connecting devices and things. Internet of Things (IOT) is emerging rapidly and opens up new insights, services, business models and revenue streams that complement the conventional business. The tremendous potential and limitless opportunities in business unwrapped by IOT has made a lot of buzz around it.
FAYA:80 opens doors for the technology enthusiasts to clear the mist around IOT and initiate steps to know IOT more closely. Join us at the 44th Edition of FAYA:80 to take a closer look at the technology shift and business opportunities in IOT.
Topics Covered:
Introduction to IOT
How to approach the Technology Shift
Business Opportunities
Stepping into IOT
Live Demo
Sessions:
Techbites (Speaker: Arun Unnikrishnan, FAYA)
Getting Connected with IOT (Speaker: Vijay Kumar M, Webyfy Infotech)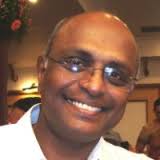 Vijay Kumar M
CEO & MD
He has a multi-faceted career handling different roles like Vice President – International Marketing, Nest Group, Vice President - Operations Suntec Business Solutions, Director & CIO GE Power Controls India and many more. He is passionate about IOT and has developed many technology products in that realm. His other areas of interest include Business Intelligence, Product Management, Cloud Computing, Testing, etc. He has published several papers and has compiled several books on technology, maintenance and development.